VERMILLION LANDMARK BECOMES HOME OF RED STEAKHOUSE
As active members in the Vermillion community, Jerad and Peggy Higman had a vision for keeping the downtown area vibrant. With a growing company, they saw a need for a local restaurant to meet and entertain clients. The historic First National Bank and Trust building on Main Street captured their imagination and soon their vision for RED Steakhouse was born.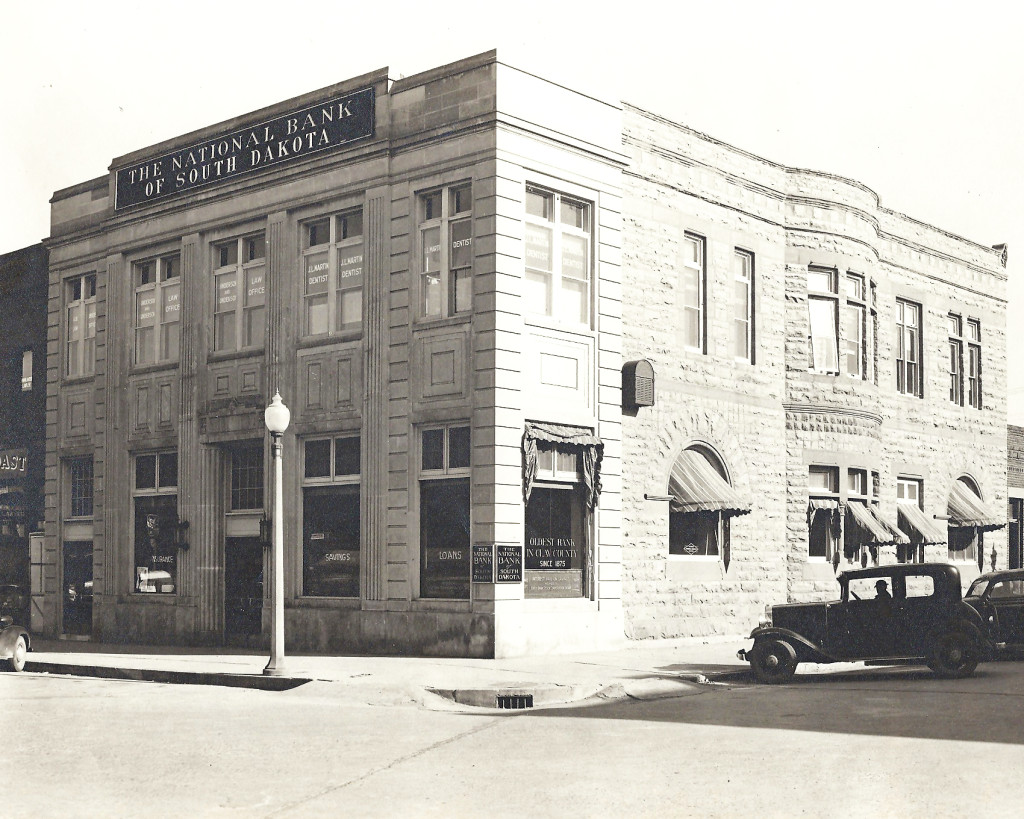 The bank has been a Vermillion landmark since 1939. To stay true to the buildings original grandeur, the Higman's turned to these archived images to replicate the building's exterior. Although the interior no longer looks like a bank, the main dining room pays homage to it's stately beginnings with well-appointed fixtures, draperies and wall coverings. The architectural details inside feature rich wood moldings and exposed brick walls. If you have the pleasure of touring the building's basement, you'll not only find the original coal shoot but also the vault which is still in use today storing fine wines.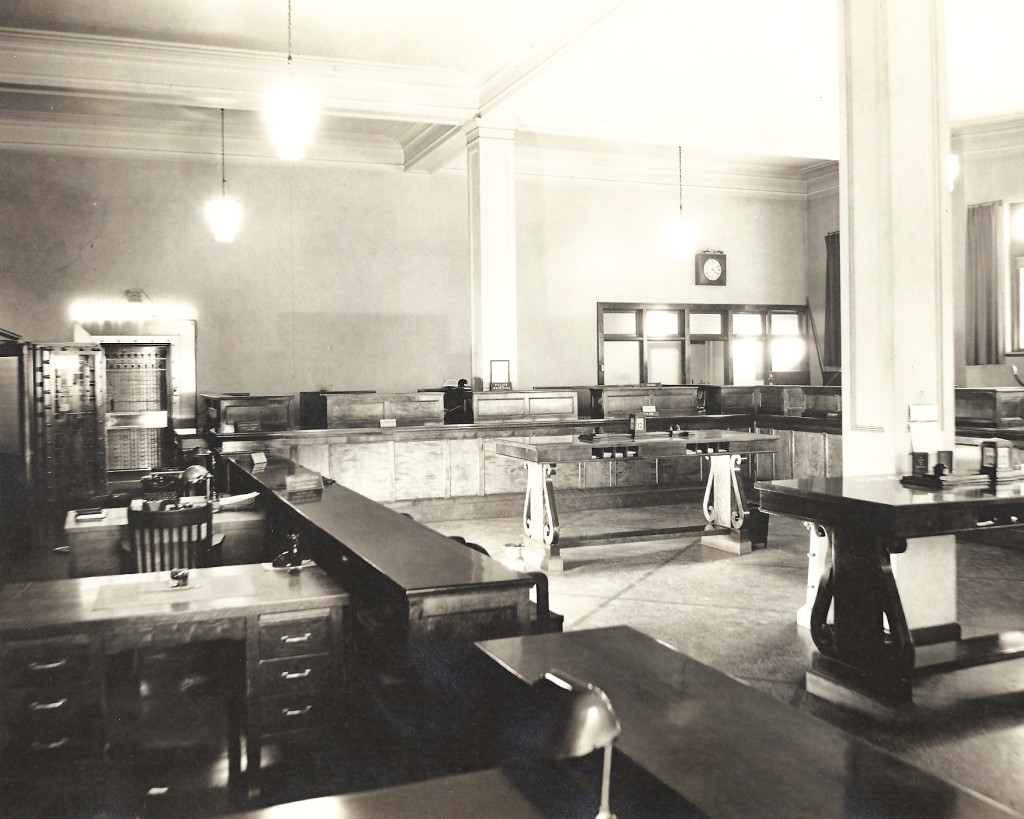 Today, RED Steakhouse is thriving. We take an active role in the local community; supporting, hosting and catering events for the University of South Dakota and fans, as well as participating in community fundraisers. Daily, we open our doors for people to come together to enjoy a meal. Our mission is to use fresh, in season, locally sourced ingredients to offer an eclectic and creative menu. This combined with our casual yet sophisticated ambiance provides the perfect setting for what we hope will be an exceptional experience.