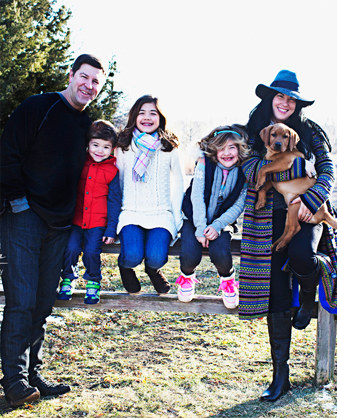 Jerad & Peggy Higman, Owners
Jerad played football at the University of Nebraska and graduated in 1995 with a degree in mechanical engineering. He joined the family business, Masaba, and has been instrumental in developing it into an international contender in the aggregate and mining equipment industry.
A big believer in civic responsibility and giving back, Jerad is extremely active in the Vermillion community and Economic Development Initiatives. He is also a member of the University of South Dakota Foundation. Peggy is actively involved in the vision of the restaurant and is a certified yoga instructor.  Together they are busy raising their three children, Ava, Morgan and Ronan.
Kirk Phillips, Executive Chef
Chef Kirk comes to RED Steakhouse with a wealth of culinary experience.  He received his Certificate of Culinary Arts from the Western Culinary Arts Institute in Portland, Oregon. Chef formerly owned and operated "Jolie Cochon" catering out of Sioux Center, IA, and was the Executive Chef for over seven years at Blue Mountain Culinary Emporium in Orange City, IA.
Alongside his career as a head chef and caterer, he has taught cooking classes, demonstrations, and seminars revolving around sustainability, Northern Plains cuisine, wild game, and fresh produce.  Chef Kirk has cooked for Tom Brokaw, General Norman Schwarzkopf, and world renowned chef David Chang.
His cooking style encompasses classic French cooking, Jamaican style cuisine, and authentic Japanese.  Over the years in the service industry, Chef Kirk has expanded his passion to use local sustainable produce with locally sourced meats and an uncompromising approach to quality.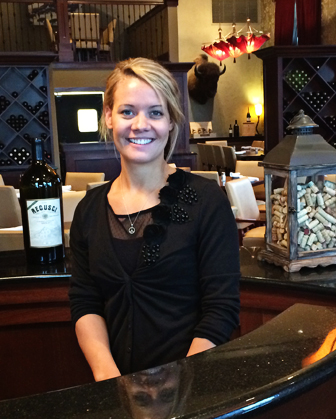 Emily Te Brink, Front of House Manager
Emily recently graduated from Central College with a degree in exercise science.  Emily has spent the last seven years in the business of customer service, and she continues to do so at RED.  As Front of House Manager, she oversees the serving staff, coordinates events, and makes certain that customers have a memorable dining experience.